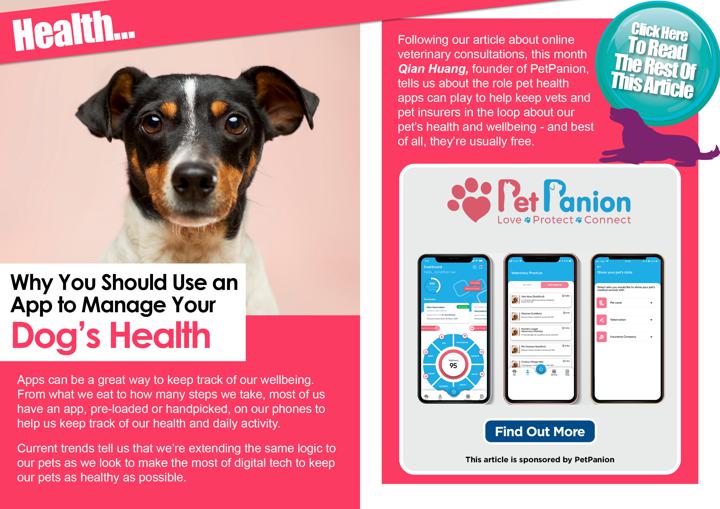 Dog health tracker apps are a perfect fit for modern dog owners who live busy lives and who prioritise their pet's health as much as their own. For a dog health tracker app to be effective, we need to know what they do in order to be motivated to start using one. 
As a society, we're used to using apps to keep track of our own health. From what we eat to how many steps we take, most of us have an app, pre-loaded or handpicked, on our phones to help us keep track of our daily activity. So it makes total sense that a dog health tracker app would fit perfectly into the way we already do things, but with a focus on our dog's health and wellbeing. 
 "An ounce of prevention is worth a pound of cure." 
We have just launched our Wellness Check and we would love to see every pet on our platform have a wellness score of 100! PetPanion helps pet parents to identify any risks that your pets are prone to and offer preventative guidance by leveraging big data. Similar to Health Risk Assessments (HRAs) that are commonly used in human medicine to assess individual risk and develop personalised, patient-centred healthcare plans, at PetPanion we are on a mission to develop a framework for our companion animals to offer bespoke pet healthcare tailor-made for your pets only. 
Visit K9 to read the full article HERE!