It is estimated dog thefts have risen by 250% nationwide following increased demand during the pandemic. More than 13 000 pet owners said they were more fearful of walking their pets during the day. Here are some tips on what to do to keep your pet safe!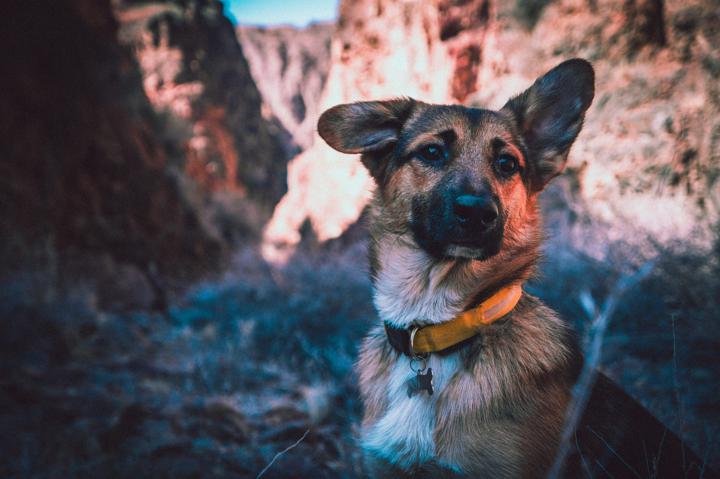 Pet tag
If your pet goes missing, the person who encounters them first is likely to be a member of the public. They won't have a microchip scanner but they will be able to read an ID tag. The tag needs to have two things on it; 1- Name of your animal or your last name, 2- an up to date contact number for yourself or if you don't feel comfortable with sharing this information, your vet's number. Anything optional includes; "please do not feed me", "I'm chipped", "I'm neutered", "any medical conditions" – "I'm chipped" and "I'm neutered" can be really off-putting to thieves looking to steal or breed from your animal. You could even take it one step further and embroider the information onto your pet's collar so there's no risk of it going missing like the tag!
Microchip
A microchip is a legal requirement in the U.K meaning that all dogs and cats require a microchip or you could face a fine! Your vet can help you to register your microchip. It is important to let your vet know your pets microchip number so that if a member of the public brings them in they can be easily reunited with you. It is also important to keep your address and contact number up to date, also a legal requirement for the safety of your pet.
Trackers
Having a GPS tracker on your pet's collar can be very helpful to see where your dog is, where it has been and can help you to be reunited with your pet. The Petbiz tracker has the longest battery life of all trackers, lasting 30 days, giving you more opportunity of finding your pet. It also is the most accurate GPS on the market, and even lets you set boundaries so that it can alert you if your pet ventures further than it should.
At PetPanion we take missing pets very seriously. That's why we allow all of our app users to print missing pet flyers and get them delivered to your door all for FREE. You can also keep your pet's microchip and insurance details in PetPanion's FREE app for easy access.