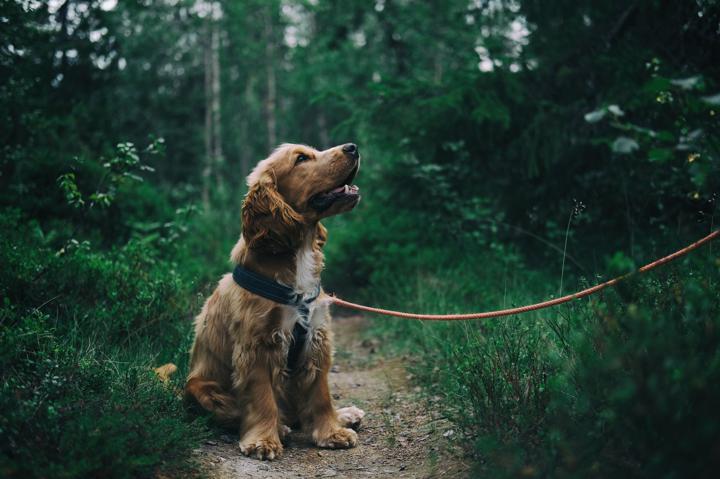 Undoubtedly, many people are anxious about everything that is going on in the world at the moment. It would be an understatement to say that we have got off to a rocky start this year. In addition, pet owners have added stress, which is how they can remain safe when it comes to social distancing. Fortunately, there are a few solutions due to the advent of technology, and specifically dedicated applications and websites. So, in this blog, we are going to talk about general pet care and social distancing, to help alleviate some of the stress that you may be feeling.
You might have come across this blog because you're worried about your pet becoming unwell during these uncertain times. Thus, we have decided to summarise the official information that the RSCPA recently posted. The main message that the government and RSPCA are trying to convey is to encourage pet owners to really think and pre-plan when it comes to caring for their pets. The coronavirus has quite literally brought businesses to a standstill.
For instance, supermarkets have limits about stocking up on food. Tesco has also run out of their dog food in many stores. Likewise, thinking about caring for our fur babies is even more important. However, what happens if you or someone in your household has suspected coronavirus symptoms? According to the RSCPA and the latest government guidelines, we have to social distance. Besides, if you have suspected coronavirus symptoms, self-isolation is mandatory.
Furthermore, it then creates even more distress and uncertainty, because how can you care for your animal? What happens if they have an accident? Although the government has stated that "The latest 'social distancing' advice does not have a huge impact on pet owners, but dog walkers do need to follow government advice and keep two meters away from others while they are out for a stroll." Still, if you are worried or have a compromised immune system, caring for your pet can be more difficult.
Thus, we want to do everything that we can to help our fellow pet owners. Therefore, we have listed a few ideas and tips to help you care for your pet, as well as keeping you and your household safe.
Five Simple Social Distancing Tips to Keep You and Your Pet Safe
1. Excellent Hygiene: If you have been following the news regularly, then you will know that the main ethos is practising excellent hygiene. So, you should try to ensure that you consistently implement excellent hygiene, by washing your hand thoroughly before and after you interact with your pets. This is particularly important for small animals, like guinea pigs, rabbits, reptiles and birds.1.     Avoid Contact: As hard as it might seem to stop letting your fur baby give you a kiss. We recommend letting your pet kiss or lick your face. Also, you should try to avoid sharing your meals with your pet.
2. Prepare: If you ensure that you are prepared, by stocking up on flea, tick and worming treatment. As well as buying a reasonable supply of pet food, just in case you have to self-isolate.
3. Research: We recommend keeping up to date by seeking guidance from dedicated pet platforms like mypetpanion.com. Seek advice from a vet if you are worried about the coronavirus symptoms, most vets are still offering online or telephone consultations.
4. Still Walk: If you have a dog or dogs, you can still enjoy your walks. Just ensure that you keep within the 2-metre distance. Also, you should always try to wash your hands before and after taking your dog for a walk to ensure your safety.
Dedicated Pet Care Technology: How does it work?
How are you reading this article? We're going to assume that you're on a laptop, desktop, or smart device. Technology has certainly revolutionised the way that we live our lives. Many of us are not afraid to admit that we are highly dependent on our smartphones. Nowadays, we can literally have anything at the click of our fingers.
Therefore, we decided that we would leverage our smartphone dependence and transfer it into an invaluable service for pet owners. As a pet owner, we understand that our pets are quite literally our children, (also known as fur babies). So, when it comes to keeping on top of their health, sourcing affordable pet care and insurance, it can be difficult, if you don't know where to look. So, we decided to create this all in one platform to help pet owners have access to their pet's medical records as well as sourcing insurance in the future.
About Us:
I decided to start PetPanion because I am the parent of a chocolate Labrador and three cats – two of my cats (names) flew from China to the UK. Now, if you've ever relocated, then you will know how difficult it can be to compile all of the documents and pet medical records. Not to mention, getting a pet passport (yes, they are really a thing). The main reason that I built this App is that I have also struggled when it comes to maintaining my own pet care. Also, all of my pets are over eleven years old now and are developing health issues. Thus, my vet bill and premiums increase each year.
Furthermore, PetPainion app is built to ensure that I can achieve my mission of empowering all pet parents around the world. I aim to give pet owners a proactive approach, when it comes to their pet's health and wellbeing, by utilising technology and data. Eventually, I would like the PetPanion app to be the "go-to" service to help my fellow parents giving the best care to their pets, having access to digital veterinary care as well as finding affordable pet insurance.