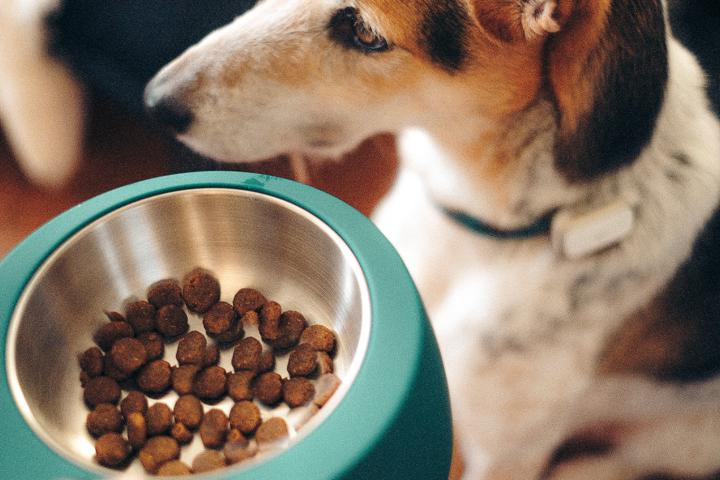 We now live in a fast-paced world where you wouldn't dream of leaving your house without your phone. It would be a hard stretch to go out the door and find or know someone who wasn't wasn't wearing a smartwatch. Tracking our health as humans is more important than ever before. We understand that by being proactive about our health e.g. getting in those 10,000 steps a day (you know who you are), we are protecting it for years to come. Why should our pets' health be any different? 
Proactive not just to your health, but also your pet's!
Huge strides in technology have made monitoring health easier and more convenient than ever before. We can track our heart rate from our wrist or our headphones and track our activity with precision. Now the veterinary sector is catching up and creating animal equivalents that can give an amazing insight into our animals' health and behaviour. As we all know, animals cannot speak to us to tell us when they are feeling ill and, in most cases, it is not until they are significantly unwell that we start to see the signs and signals a trip to the vets. What if these new technologies could alert you to the signs before they become a serious issue for your pet? Precision monitoring allows for minute changes in behaviour and mobility to be noticed. The ability to alert you of such changes means that you can make adjustments in your pets life to prevent significant disease. All encouraging you to be proactive instead of reactive about your pets' health and wellbeing. 
What does proactive care for your pet mean for your wallet?
Being proactive about your pet health can save you money! Although the initial cost of buying the tech may be high, the cost of paying for veterinary care is even higher. Despite what you may think, vets are happy about you not coming to see them! They love animals and their purpose is to prevent animals from getting ill. That is why keeping your pet happy and healthy makes them happy too!
What diseases can be monitored with smart health devices for pets?
If your pet has a chronic condition or an unfortunate illness the technology can help with that too! The data collected from the devices can be shared with your veterinarian to provide them with greater insights into their health and wellness to better understand the disease process and make slight changes to your pets' routine or medication to give you better control of the disease. 
What diseases can be monitored with smart bowls and activity trackers? Everything from arthritis to hypothyroidism and canine dementia can be monitored via pet technology and can provide owners with peace of mind that even when they are not with their pet you can monitor them 24/7. 
What technology does PetPanion offer to pet owners?
The PetBiz Gen1 GPS Tracker is our best-selling product, with premium features at a friendly price. Monitor your pet's real-time and historic location anywhere with our small & light NB-IoT technology that does not require WiFi. See where your dog is anytime anywhere on the app, set an e-fence for escape alerts and more. PetBiz trackers have the longest battery life of all trackers on the market thanks to 5G technology - up to 30 days!
The Petbiz G20 Pro GPS Tracker is the most advanced way to keep track of your pet's whereabouts. 30-day battery life, swappable covers in cool designs, and, different from the Gen1 Tracker, it can even monitor your pet's health. 
Knowing exactly how much to feed your pet can be daunting, it depends on their age, breed, weight, sterilization status, and activity levels. Petbiz Smart Bowl has the answers to keep your pets at a healthy weight. Input their stats and food brand in the app, and the bowl will calculate how much to feed them. A built-in display shows when you've hit the limit, and a clever feedback system tells you if your pet's appetite changes over time, which is important information for your vet.
Our cutting-edge technology provides that peace of mind. Say goodbye to uncertainty and hello to always being in the know with PetPanion. 
If you would like to stay proactive about your pets' health download the FREE PetPanion app now and check out our life-changing technology here.